We all know about the River Walk, the Alamo, and SeaWorld…but what about these 10 unique facts about San Antonio you may not know?! There's still more to learn about San Antonio! Hopefully these are some new facts that you didn't know about San Antonio.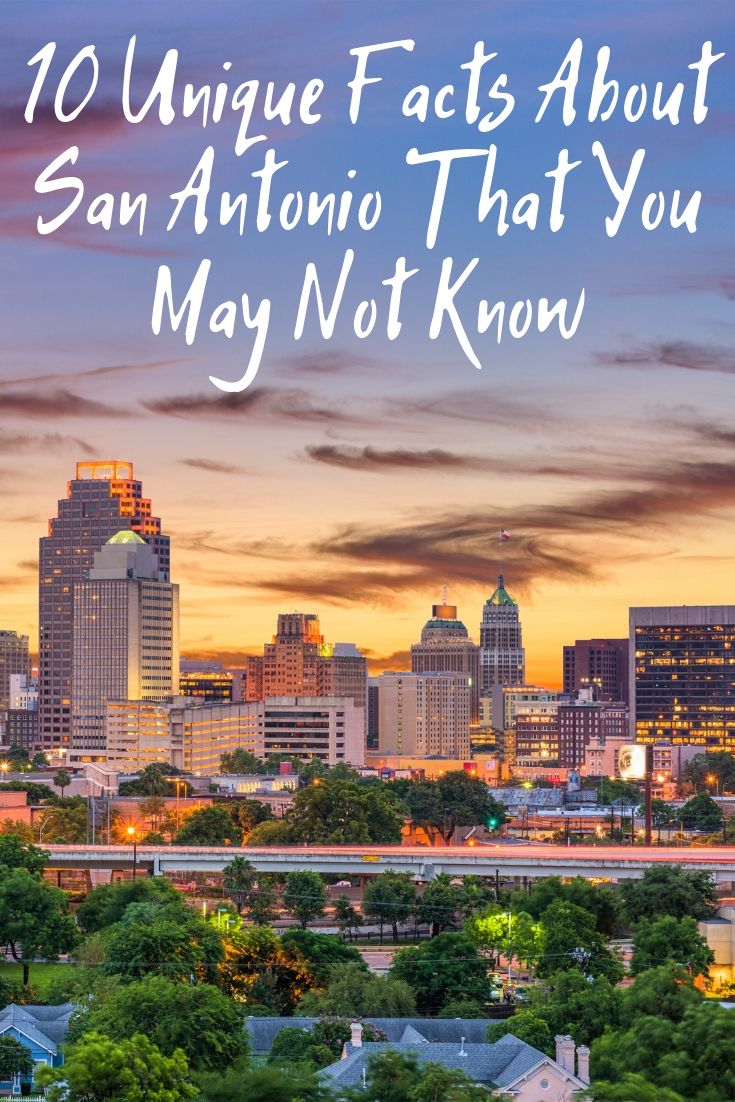 10 Unique Facts About San Antonio You May Not Know!
San Antonio is the most visited city in all of Texas and that gives it some bragging rights for sure. Here are some of the most unique facts about San Antonio that are floating around out there. We've had a weird history and surly more unique happenings are to come!
Home of Church's Chicken
Ever eaten Church's Chicken?! If so, you owe it all to San Antonio which was the birthplace of this now wildly popular fast food joint. Started in 1952 and grown to today where it's the 4th largest chicken restaurant in the country!
Largest Mexican Market Not Actually Located In Mexico
The El Mercado's shopping district in San Antonio is the largest Mexican market that is not actually located in Mexico. It's a testament to the thriving culture and influence of Mexico here in San Antonio!
Home Of The First Digital Library
The very first digital library was born here in San Antonio. Bexar County BiblioTech has lots of books but none of them are on shelves like you might imagine. It's all digital. Stocked with iPads, eReaders, and more you can even rent books on your eReader from the library. It's the first of it's kind and makes San Antonio proud!
The 3rd Largest Zoo In The Nation
The 3rd largest zoo in the nation calls San Antonio home. With more than 35 acres and 3,500 animals it's literally a zoo over here in San Antonio! It's also home to some amazing species of endangered animals and their breeding programs are helping to keep these animals from being wiped from the face of the earth. Impressive, right?!
You Can Thank Us For Air Conditioning
Okay maybe not us but San Antonio was home to the first air conditioned high rise in the country as well as the first air conditioned hotel, bank, and even church! Something we now take for granted was once much more hard to come by!
San Antonio Is Cranking Out Famous People
Wait until you see this list…and this isn't even all of them! Famous people from San Antonio that you definitely know about but didn't realize were from your home town:
Jared Padalecki
Michelle Rodriguez
Henry Thomas
Al Freeman
Dayna Devon
Kevin Alejandro
Carol Burnett
James Roday
Joan Crawford
Steve Howey
How About These Films Made In San Antonio!
Now that we're talking about famous people let's talk about some films that were made right here in San Antonio!
Pee-wee's Big Adventure
Miss Congeniality
Spy Kids
Selena
Cloak & Dagger
8 Seconds
Viva Max!
The Sugarland Express
Ace Ventura: When Nature Calls
Wings
Battleship
Home Of San Antonio's Siamese Twins
In the 20's and 30's there were a pair of Siamese twins called Violet and Daisy Hilton. They were joined at the hip and became famous for their musical talent! They ended up staring in the horror film "Freaks" in 1932 shortly after suing their manager for freedom. It's a crazy story and shows how San Antonio still has a fun and oddly weird side!
Record Snowfall
In 1985 there was a record snowfall in San Antonio! There have been only 30 odd instances of snow in San Antonio but from January 11th through the 13th in 1985 more than 13 inches of snow fell in San Antonio!
We're Not Monkeying Around
We're not monkeying around when we tell you that Michael Nesmith of the Monkees attended and won some musical competitions at San Antonio College! All the more reason to go to school right here a home!
Where can I find awesome San Antonio apartments?
That's a great question and it turns out…you're in the perfect place to learn more about fantastic San Antonio apartments. Our MCLife Communities are more than just apartments, they're a place you can truly feel at home while also being surrounded by excellent amenities and stress free home like features. You can have the security of living in a community, the stress free life of a renter (yay for no maintenance issues), and the luxury of premium of amenities all in one place. The Place at Castle Hills and The Place at Oak Hills are two of these great communities we're going on about!
Not to mention our communities are pet friendly apartments. You don't get dinged with high costs and there is never any breed or sizing restrictions at our communities!
Interested in learning more about San Antonio living and more activities?
San Antonio is a fun and exciting place to live and call home. if you are looking for more ways to get out there and find the adventurous side of San Antonio then you won't want to miss out on these posts!