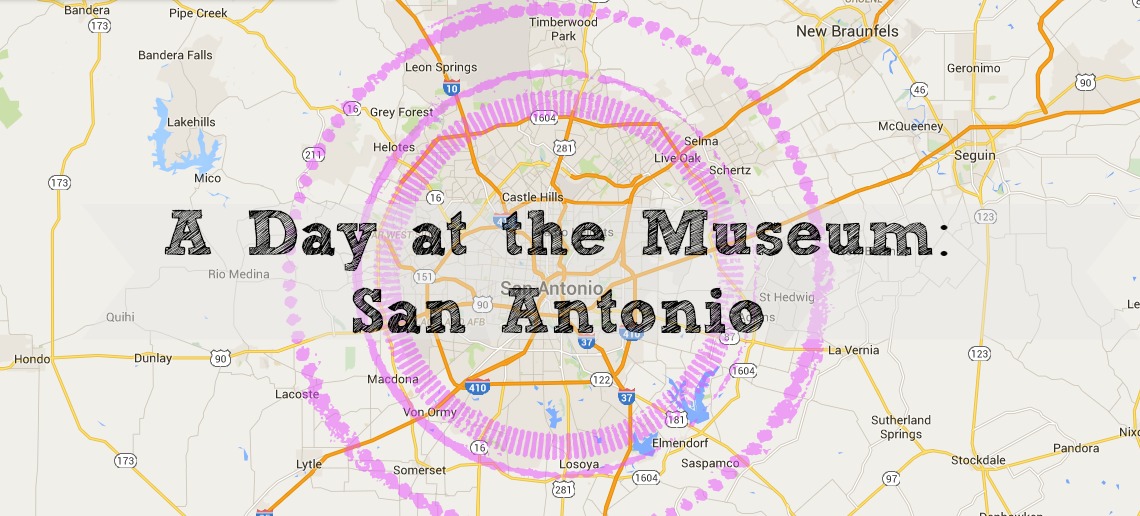 How will you beat the summer heat this year? Why don't you check out some of the great museums, activities and play places in San Antonio? Take a day trip into Downtown San Antonio to visit some of their museums, grab a bite to eat and get out of the neighborhood for the afternoon. We are going to share some of our favorite summertime activities with you! There's a lot to see and do at the great museums in San Antonio so let's get started!
---
The DoSeum is San Antonio's Museum for Kids! It is a fully hands on museum designed to teach children through activities, tinkering and fun. The exhibits include:
Sensations Studio – Children will interact with everyday objects to play with light, mirrors, and color. This exhibit plays with science and art and helps children understand what they see and hear in everyday life.
Explore – An exhibit designed to educate children on how the people of the world interact, connect and explore through man-made aspects of communities and cities. This exhibit uses many maps, models and shifting scales.
Little Town – This is a role-play exhibit where children can observe, and interact with one another and a mini city. It's great to help develop motor skills, social skills and sharing.
Innovation Station – This exhibit is all about tinkering! Balls, blocks, simple machines and more teach children how to image, create and build.
Spy Academy – Your children will transform into spies as they problem solve, break codes, use deductive reasoning, spatial and geometry skills and practice their math. It is a mental and physical challenge to demonstrate problem solving.
Imagine it! – Bring your imagination to live and use your expressive and creative-thinking tools. This exhibit is great to develop story-making skills, language development and more. This exhibit will help foster a love of reading and writing in your kids.
The DoSeum has fun, entertaining exhibits that your children are guaranteed to enjoy. There is something for all ages to explore and try. They also have summer camps and programs that you can register your children for so they can take structured courses.
If your kids are animal lovers, you have to check out The San Antonio Zoo. The San Antonio Zoo covers 35-acres with over 750 species and 3,500 animals! Exhibits include: Africa Live! African Plains, Amazonia, Cranes of the World, Gibbon Forest, Hixon Bird House, Toadally and The Nature Spot. Other fun attractions include Butterflies! Caterpillar Flight School, a train that takes you on a ride through the zoo, a carousel and Lory Landing, where guests can feed Lories.
A wacky San Antonio Museum you should check out is Ripley's Believe it or Not. Enter the odditorium to see oddities from across the ages: two-headed animals, a vampire killing kit and more. Some of the exhibits are a bit spooky, so it is recommended that you bring older children into the odditorium. But there are other exhibits, like Louis Tussaud's WaxWorks and Ripley's Moving Theater which has moving seats that twist, and turn to give you a 4D movie watching experience.  Ripley's is a fun, quirky museum experience.
The Witte Museum will teach you all about South Texas history, culture and natural science. Sign your kids up to take summer adventure camps in programs like Frozen: Stories of the Ice Age, and Cool, Cool Water: Life by the River. The Witte Museum includes the South Texas Heritage Center which features old photographs, maps and artifacts from South Texas across decades. Come to the Witte Museum for a educational, fascinating experience that will teach you all about South Texas.
The San Antonio Museum of Art is located on the river walk and is home to collections of American, Ancient Mediterranean, Asian, Contemporary, European, Islamic, Latin American and Oceanic art pieces. Whether you like the contemporary and modern to ancient pieces of work, there is something for everyone to enjoy. They also have changing exhibits that come through with work from various artists from around the world. It's an awesome museum that any art lover or art newbie will enjoy.
The Educational and Cultural Arts Center is a beautiful building and exhibition space that features work centered on Latino arts and culture. Exhibitions cover contemporary to works from the past and all tell the stories of Latino voices. It's a wonderful art center in Downtown San Antonio.
Some of our other favorite sites to experience history and culture are: The Institute of Texas Cultures, Briscoe Western Art Museum and the Japanese Tea Gardens
There are a lot of great restaurants in Downtown San Antonio and we want to recommend a few that we love to visit when we explore the river walk and all that Downtown has to offer!
There you have it! This is our guide to a day at the museums of San Antonio! What do you think? Let us know in the comments below what your favorite sites and attractions are!
Play Banner Images: 1 / 2 / 3 / 4
History Banner Images: 1  / 2  /  3 / 4
Food Banner Images: 1 / 2 / 3 / 4