Come check out the new Confluence Park – a new addition to the San Antonio Southside! The San Antonio River Foundation and Las Casas are celebrating with Pink Martini, known as the "Biggest Little Orchestra".

Come Check Out The New Confluence Park
Let's talk about the newly transformed Confluence Park! It's the newest addition to the San Antonio Southside. To celebrate the grand opening the Pink Martini Orchestra will playing a benefit concert and there is so much to see and do. Check out some of the details below!
Who brought us this great new park?
The San Antonio River Foundation along with these great partners. They've all come together to promote culture, education, recreation, and ecology.
Where is the new Confluence Park?
The address of Confluence Park is:
310 W Mitchell St,
San Antonio, TX 78204
There is on site parking including handicapped spaces! There are also some suggestions here for local parking if the on site spaces are full.
When is the Pink Martini benefit concert?
Wednesday, March 7th, 2019 at 7 PM. You can get tickets here. The event will be hosted at Majestic Theatre (224 E. Houston St.).
What are the hours at Confluence Park?
Confluence Park is open from sunrise to 11pm each and every day! That means that no matter when you are free you can visit the park! There are self guided tours, events, and more.
Can we take a field trip to Confluence Park?
Yes! There is more info right here for how to apply but the San Antonio River Foundation is encouraging local schools to participate in their field trip program through their on-site education center!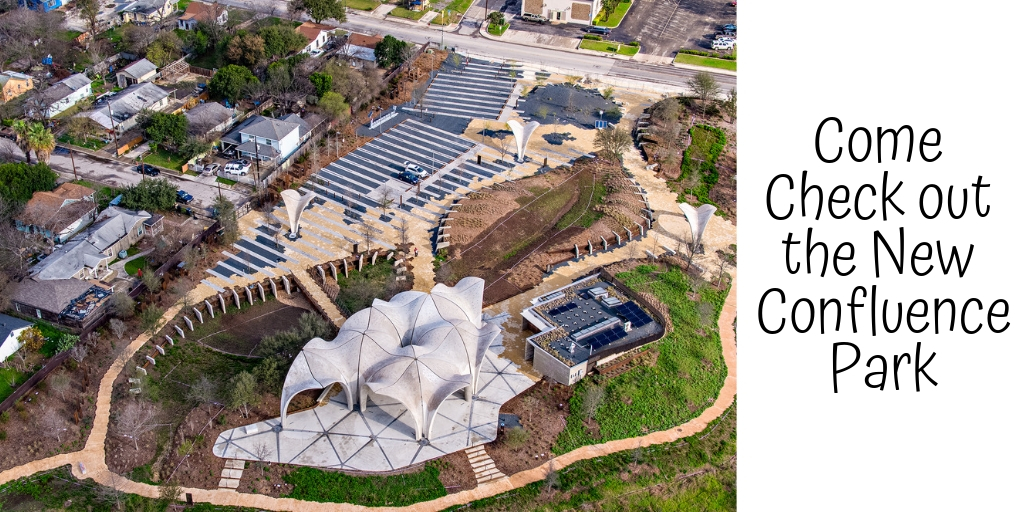 Follow us on our MCLife San Antonio Social Media to stay in the know and live like a San Antonio local!
**Images from Confluence Park Website, linked above.**